Berri looked about the room in its twinkling splendor. The decorations were perfect: Foil streamers gently blowing in the fanned air; glitter placed strategically along the edges of the tables; masquerade mystique (her very own creation) aligning the walls. She had transformed the great room at the country club in such elegant fashion that the room took on a magical touch.
She smiled to herself. Berri had accomplished a great feat on this party-planning job, even if she said so herself. The evening was going to be magical, and the environment was going to add to the success of the charity's fund-raising cause. It was also going to launch her new business into success at last.
Her mood took a detour to pensive. Now, maybe she could pull off something magical in her own personal life. It had been six months since her rather disastrous breakup with Brent. Never have a relationship with someone you work with. If he turns out to be a jerk, you're the one who will have to leave your career behind and jump into unchartered territory as a small business owner.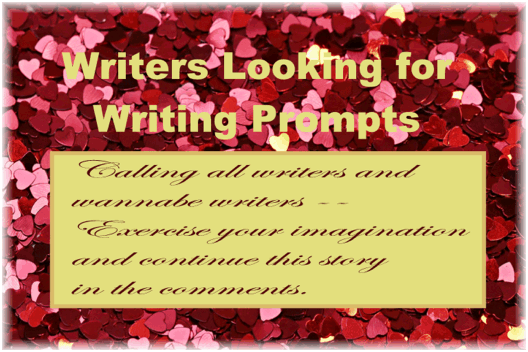 Berri suddenly became aware of someone staring at her. She glanced in the direction of the sensation. Looking directly at her was a handsome, sandy-haired man, with a whimsical smile. The flutter of first-glance butterflies tickled her. She returned a smile in his direction just as the caterer stepped up next to her announcing her presence and saying, "Are you ready for us to set up?"
"Uh, yes," Berri answered somewhat flustered by the interruption. She glanced back in the direction of the handsome man, but he was gone. She turned back to the caterer, smiled, and taking her by the elbow, led her to the serving tables. After giving instructions to the woman, Berri looked toward where the handsome man had been standing. He was gone.
No matter. With the caterer taken care of, everything was in place. She had to go get herself ready for the evening.

Standing on the edge of the great room, Berri scanned the environment. The romantic lighting showed off the colorful decorations and made a stunning contrast with the formal black-and-white dress of the guests. It enlivened the room.
Her thoughts ran back to the afternoon when she had spied the handsome, sandy-haired man across the room. She briefly wondered if he would be attending this event. No, she reminded herself, he was probably one of the country club's many members there for an afternoon of golf.
She pushed the whiff of regret that accompanied her memory toward the back of her mind. She had so few opportunities to meet possible love interests that she hated to squander even one. Maybe she was meant to keep her focus on her new business. Fate seemed to guide her away from any pursuit of love.
She quashed the negative vibe from her mind just as she saw Lynette Lauritsen, the charity's Marketing Director heading her way. Beside her was a masked gentleman.
"Hello Lynette," Berri greeted her, "I hope you are enjoying the evening."
Lynette grabbed her by both hands and enthusiastically said, "It's such a lovely party and it's turning out to be a great success. We owe so much to you."
Berri could not contain her reaction. Relief filled with delight at the compliment burst from her smile. "I am so glad you are happy with the results."
"By the way, Berri," Lynette said looking toward her companion, "I'd like you to meet Mr. Alexander Hughes. He is one of our largest benefactors. He so wanted to meet you."
Berri reached her hand to meet his. "Hello, I'm Berri Woods, Sparkling-Spotlight Events. I'm pleased to meet you, Mr. Hughes."
The man took her hand in a firm grip, "You can call me Zander," he said as he removed his mask from his face to reveal familiar eyes and sandy-colored hair. "I'd like to talk to you more about your work here."
Berri exchanged glances with Lynette, who smiled briefly then turned and left.
"I'd be happy to talk to you, Zander," she grinned, "Is now a good time?"
He motioned toward two empty seats nearby. She took a seat across from him. Maybe fate had not forgotten her after all.

Copyright 2023, Monica Nelson